Any artwork, framed or unframed, can be shipped to you. I charge only what it costs me - the packing materials (for larger framed works I make a wooden box)
and the UPS charges to your destination, usually totalling from $20 to $70. The larger ones are $125-$150 to ship as the bigger wooden box and especially the "oversize charge" by UPS add to the cost.
I guarantee the work to arrive in perfect condition with replacement or refund. The usual methods of payment are Mastercard ,Visa, American Express, Discover or personal checks.
About Robert Clibbon's Photography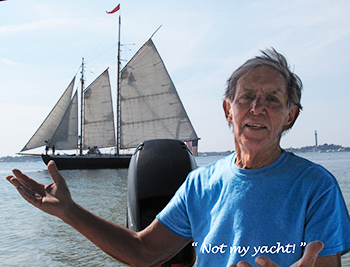 Like most people I've always enjoyed taking family and travel photographs.
Learning by trial and error, but with (I think) an artist's sense of design I've refined my images and presentation to its present state.
Bigger cameras (mostly film), larger negatives, good scanning and Photoshop have helped me capture the clarity and beauty of Cape Cod landscapes.

In my winter season I try to explore and find scenes that capture the essence of Florida wilderness. I shoot medium-format film with panoramic cameras, usually in the early morning or near dusk
when the sky colors are more subtle and the long shadows add dimension and drama. Other panoramics are stitched together
from a series of digital photos and none of the panoramic photos displayed here are a single digital shot.

With the film work I scan the negatives myself, rendering the film image into a large digital file. I find that since the negatives I start with are so large
that very little "tweaking" of the image is necessary if the photo is taken right in the first place. I print the images digitally myself with archival inks and paper
as I believe this new technology is superior to traditional processing, and gives the artist greater control of color and contrast.
The prints from the pigmented ink and archival matte paper I use currently should be colorsafe for 100 years.
I try to avoid exaggerating the saturation or contrast of the final image and try to render the unique beauty of Florida's natural world just as it is.

The photographs are issued in limited editions of from 10, 25 or 50. All matting and framing is archival and is done from scratch by the artist.

---